Q-switched nd yag laser máquina de remoção de tatoo
Modelo no.: Yinhe-V12
Parâmetros técnicos
| | |
| --- | --- |
| Laser type | Sapphire Switch-Q / KTP / YAG Laser |
| Wave length | wavelength 1064nm & 532nm |
| Width of pulse | 3.5-10ns |
| Facular diameter | 1-7mm |
| Pulse energy | 0-1500mj |
| Pulse rate | 1-6Hz |
| Net weight | 16kg |
| Dimension | 42cm * 25cm * 24cm |
| Voltage | 220V / 110V / 12A 50Hz(60Hz) |
| Cooling system | Wind + water + semiconductor cooling |
Treatment theory
The energy of Q-switched Nd:Yag laser can be absorbed by blue and black melanin. The melanin will be fragmented so small that they can e metabolized by the lymphatic system or egested out of body.Thus the tattoo or other pigmentation will be removed without damage to normal tissue. The treatment is safe and convenient without downtime and side effects.

Advantages
1.The newest laser technology makes the system more stable and effective,more professional and reliable
2.Special designed cooling system ensure contantly working
3.Micro computer counts the shoots used
4.Portable and aseismatic design,convenient for transportation
5.User friendly interface with LCD display
6.No injury to normal tissue
7.Remove pigmentation without side effects and scar
8.Short treatment period with outstanding effect
Applications
1) Removal of wrinkles, eyebrow line, eye line, lip line...etc
2) Removal of tattoo(red, blue, black...etc)
3) Clearance speckle, black naevus, fleck, age spots...etc
4) Removal of vascular lesion and spider vessel...etc
5) Skin Rejuvenation and Hair removal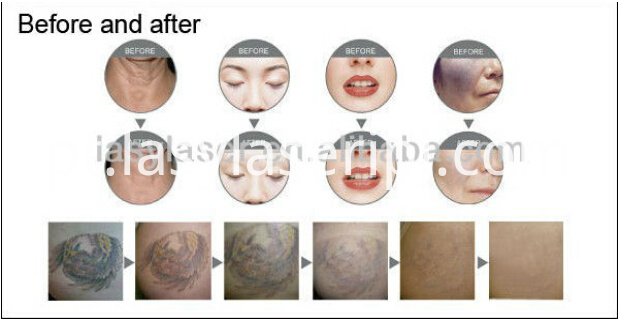 Detalhes da máquina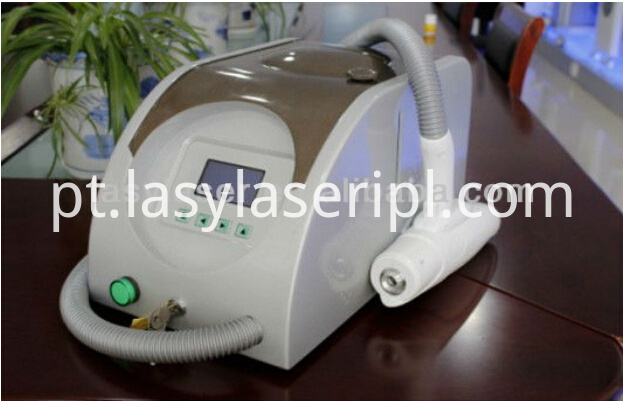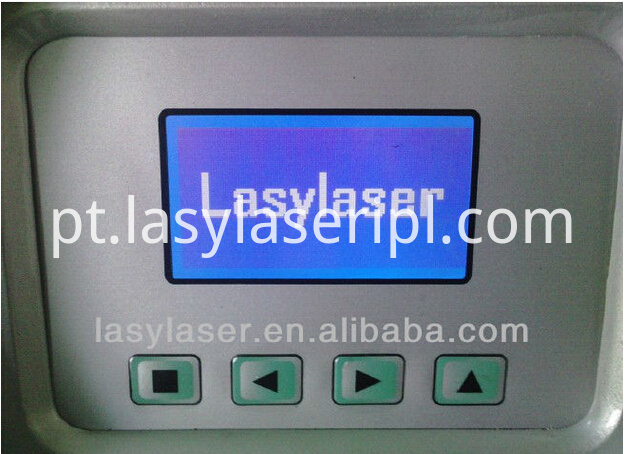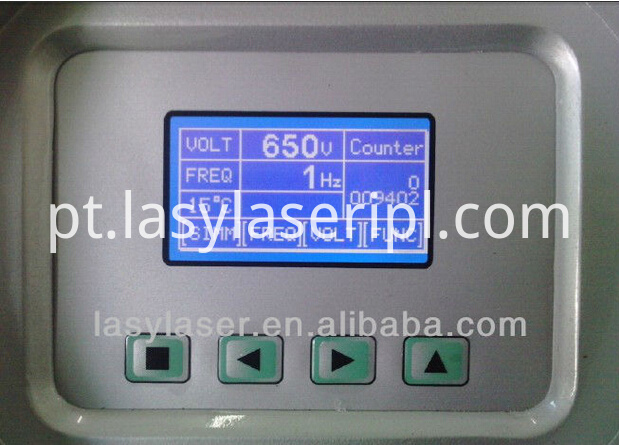 Acessórios

After sale service:
We have one year warranty, two year update warranty and lifetime maintenance:
1. Within one year, if there is some accessory going wrong, we will send you the accessory at once, free of charge.
2. Within one month, if the machine is of any big fails, we will send you a new machine.
3. Within one year, if you send back the equipment for repair, we will be responsible for the repair, including the changes of accessories; Bothof them are free of charge.
4. If the buyer has any questions from our technical department, we can supply on-line service .
Perfil da empresa
1. especializada na produção de equipamentos médicos e estéticos por muitos anos.
2. os engenheiros profissionais e inovadores são os pioneiros da optoeletrônica na China.
3.ISO9001 provou o controle de qualidade e teste de sistema, cada máquina é o melhor controle de qualidade.
CE provada máquinas, a chave para você legalmente usar e vender a máquina de 4...
5. reposição de peças auto produzido, custo de produção está no controle.
6. nós somos o único manufactor na China, que fornecem a garantia de 1 ano. No prazo de garantia, oferecemos serviço gratuito de reparação e
fornecer peças de reposição para livre.
Certificado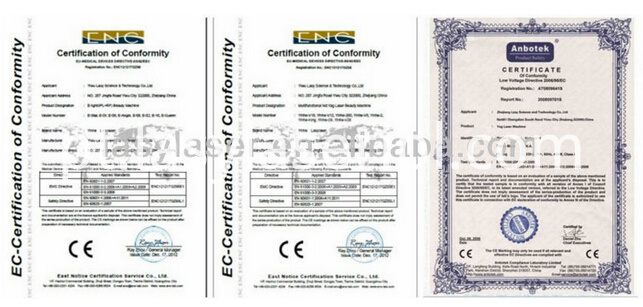 Expo beleza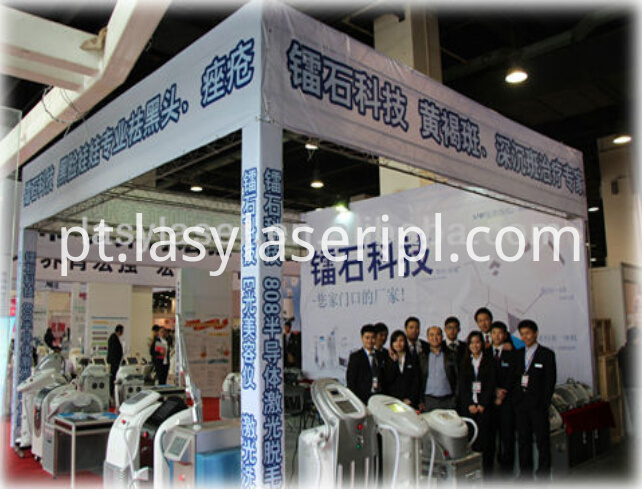 Empresa & perfil de fábrica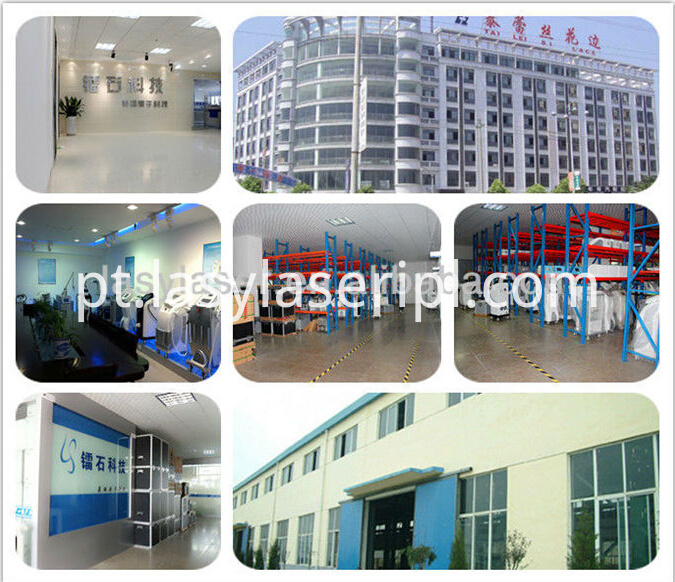 Nossa missão é oferecer produtos com alta qualidade, preço razoável e boa embalagem, como bem o serviço rápido e tempo de entrega, para que você pode fazer negócios com a gente relievedly e felizes para sempre.
Grupo de Produto : Remoção de tatuagem